The Center's Pre-Hospital and Emergency Healthcare Skills Training Programs train thousands of registrants per year at the Center and at 800 agencies in Florida, plus more than 1,400 in other states, and internationally.
The Center also trains U.S. Army Forward Surgical Trauma Teams prior to their front-line deployment, and members of the White House Medical Unit.
Courses include:
Cardiac life support
Trauma
Pediatrics
Stroke
Heart attack
Advanced airway
Disaster response
Active shooter
Point-of-care ultrasound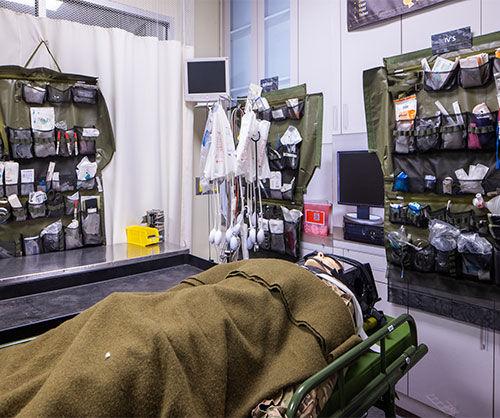 GET TO KNOW MORE
OUR COURSES
Each curriculum developed at the center is the work of respected clinicians and educators, reflects the most current science, and undergoes rigorous review by content experts and professional evaluators to ensure adherence to the highest of standards. Instructors trained in our programs - Advanced Stroke Life Support©, Emergency Management of Acute Coronary Syndromes, Airway Management - Principles and Practice, and Emergency Response to Terrorism - teach our curricula at colleges and training programs for prehospital and hospital providers throughout the state of Florida, the United States, and abroad.
Learn More
About ASLS®
Key feature of the ASLS ® curriculum is hands-on skills training, during which instructors simulate stroke syndromes, and learners perform the MEND Examination, a unique neurologic assessment tool developed with the course. Computer-based multimedia skills training, interactive discussions, and didactic sessions are also components of the curriculum.
Visit Page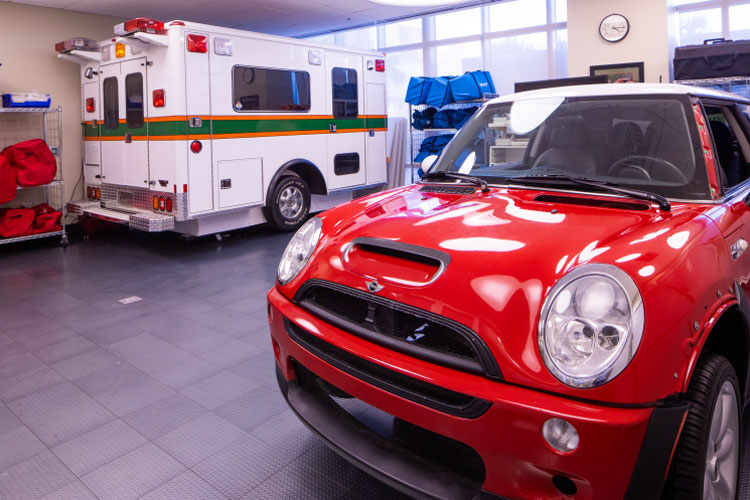 Facilities
The division is housed within a state-of-the-art 34,000-square-foot facility dedicated to providing an extremely realistic setting for the most effective training of emergency personnel. Among the unique features of the facility are a full-size rescue vehicle, a trauma extrication vehicle, an emergency department, decontamination showers, a computer education system, and classrooms equipped with a customized multimedia presentation system.