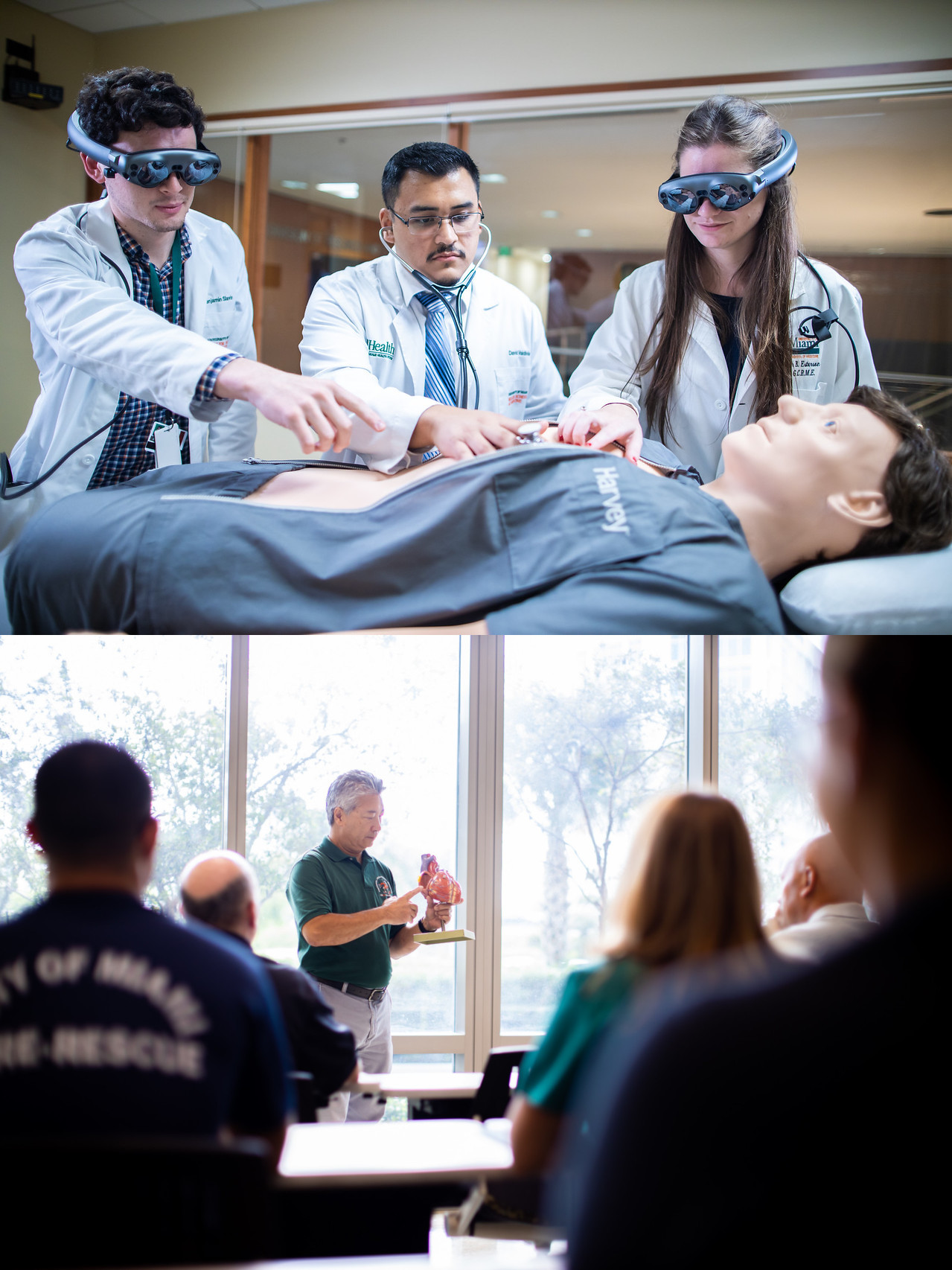 How We Do It
LIFE–SAVE–CYCLE
The Gordon Center's operational and functional impact to save human lives is powered by its Life-Save-Cycle. Our Cycle consists of our three continuously evolving and interconnected disciplines: SIMULATION, INNOVATION, AND EDUCATION. As each discipline progresses and builds momentum, it empowers our individual healthcare professionals' skills and our multi-disciplined teams' capabilities. Additionally, it powers a more comprehensive integration of our resources that result in our ability to deliver highly effective outcomes-based initiatives that save more lives with greater efficiency.
The Collective Impact
Our Life-Save-Cycle allows THE GORDON CENTER to continuously adapt, evolve, and scale the impact of our positive-outcomes based initiatives to save more human lives. Its impact on our culture is evident in our relentless pursuit of excellence in our academics, teaching, training, publishing, and quality care. It empowers the effectiveness of our people's competencies and decision-making skills. It's strengthens our clinical environment to elevate life-saving outcomes. And, equally important, it has allowed THE GORDON CENTER to scale its intelligence/insights through its simulation, innovation and medical education reach worldwide.
It Lives Everywhere
Our CYCLE reflects our mindset and lives at the heart of THE GORDON CENTER. It permeates every aspect of our culture. It impacts the way we develop and implement our protocols and processes, courses, and programs, and how we ultimately deliver services. It also inspires higher utilization of our resources, directs our strategies, and drives excellence, quality, and integrity throughout our professional community. It energizes our sense of urgency, readiness, and action-oriented responsiveness required in mission-critical settings.
An Evolving System
We function as a living, evolving, and growing system that reduces human error and patient interaction time to save more human lives at fewer costs to both patient and provider. Indeed, it is the underpinning of our core belief that medical education is a collaborative, experiential, and evolving Life-Long-Learning process.
CONNECT WITH US
Stay up to date by connecting with us using your favorite social platform.