Simulation Week 2020
September 14th through 18th, 2020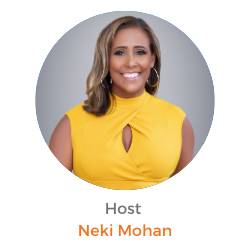 During National Healthcare Simulation Week 2020, the Gordon Center streamed 5 days of simulations on Facebook Live with special guest host, and former Local 10 anchor, Neki Mohan!
If you missed it, you're in luck because all the streams are here for you to view.
---
A LOOK BACK AT HOW FAR WE'VE COME
In preparation for SIM Week, I want to take a look back to 2003. At the time, simulations had taken hold in the healthcare education field, and implementation was commonplace, but outcomes research demonstrating effectiveness was inconsistent, scattered, and methodological rigor and focus varied. It was then when the AMEE organization invited our team to address the question: What are the features and uses of high-fidelity medical simulations that lead to effective learning?
We reviewed, and synthesized the existing evidence beginning from 1969, and including nearly 700 articles from five literature databases The result was: "Features and uses of high-fidelity medical simulations that lead to effective learning: a BEME (Best Evidence Medical Education) systematic review," published 15 years ago in early 2005.
It is an honor to know that the knowledge we shared 15 years ago has become the most cited simulation reference. As we celebrate global simulation professionals like you, I salute you for pushing simulation-based healthcare education forward and for contributing to the body of knowledge with research.
VIEW FULL MESSAGE FROM BARRY & ACCESS TO THE ORIGINAL STUDY FROM 2003
Barry Issenberg, MD
Director, Gordon Center for Simulation and Innovation in Medical Education
University of Miami
Miller School of Medicine
SIMULATION WEEK 2020 STREAMS
Monday, September 14
12 pm EST
Virtual Remote Learning
Our very own Ross J. Scalese, MD and Samantha Syms, MS, CHSE take you through a behind the scenes tour of The Gordon Center and conduct a live simulation of our acclaimed Standardized Patient Program.
---
Tuesday, September 15
12 pm EST
Trauma & Extrication
Captain Stephen Martell will be broadcasting from the Miami-Dade Fire Rescue Department Training Headquarters for a LIVE extrication simulation with the nationally-ranked Blackhearts Extrication Team.
---
Wednesday, September 16
12 pm EST
Future of Telemedicine
Join Gordon Center's Director of Operations Al Brotons and Lt. Marco Gonzalez (Hialeah Fire Rescue) for an exclusive look at our telemedicine command center. See the newest telemedicine capabilities designed and developed at the Gordon Center to enable paramedics and first responders to connect with clinicians in area hospitals right from their fire rescue trucks!
---
Thursday, September 17
12 pm EST
Patient Safety
In observation of World Patient Safety Day, Gordon Center's Assistant Director, Dr. Ivette Motola will reinforce the importance of patient safety training and discuss how simulations improve patient safety in hospitals and other medical facilities.
---
Friday, September 18
12 pm EST
Advanced Stroke Life Support (ASLS®)
The Gordon Center's ASLS® curriculum is widely utilized around the world by nearly 10,000 learners and healthcare providers and educational institutions. Dr. Ivette Motola will share the story about how this simulation-based training has helped save countless lives around the world.
---
Contact us for all your training and education needs!