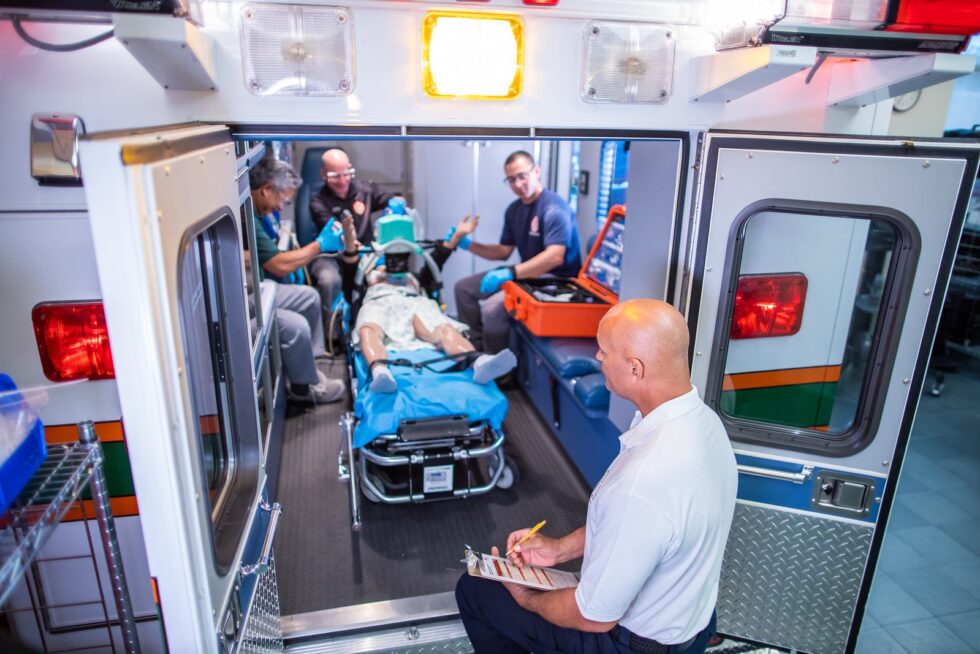 INDUSTRY-LEADING PRE-HOSPITAL AND EMERGENCY TRAINING
Our training programs train thousands of EMTs, paramedics, firefighters, members of the military, and many others per year at over 800 agencies and organizations in Florida, 900 in other states, and dozens internationally.
TRAINING FOR FIRST RESPONDERS
Each course is developed by expert clinicians and educators, that reflects the latest science and undergoes rigorous review by content experts and professional evaluators to assure adherence to the highest of standards. Our instructors teach our curricula at colleges and training programs for prehospital and hospital providers throughout the state of Florida, the United States, and abroad.
Hands On Simulation Learning
Advanced Stroke Life Support ®
Active Shooter Response
Point of Care Ultrasound
Acute Coronary Syndromes
Airway Management: Principles and Practice
Online Learning
Mass Casualty (Emergency) Triage
Emergency Response to Terrorism
Management of Pediatric Trauma