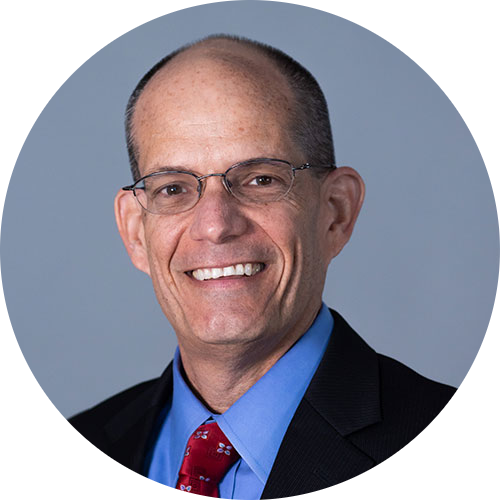 Leadership Message
S. Barry Issenberg, M.D.
Director
---
Dear Friends of the Gordon Center,
In 2021, we implemented numerous changes in response to the pandemic that will positively impact how we operate moving forward.
We transformed many of our courses to a hybrid format so that learners can attend in-person or participate remotely. Now, Miller School medical students based at our regional campus in Palm Beach County can participate in the same courses as the Miami campus students, helping us unify and streamline our school's NextGenMD curriculum.
As part of this process, we standardize certain elements of the courses and provide learning materials prior to each training. This allows us to shorten the in-person/remote elements of the training and free up time to offer more classes per day so more students can participate.
We are also partnering with Miller School of Medicine education leadership by integrating more telehealth experiences in the curriculum. This is mirroring the transition to more virtual patient visits in the clinical setting. We provide training sessions to medical students using standardized patients (SPs) in mock virtual encounters to complement in-person SP sessions. This allows learners to prepare better for clinical practice where telemedicine is more common.
An exciting expansion of our curricula is the point-of-care ultrasound program, which can include a portable device that can connect to mobile phones. This enables students and practitioners to exam patients at any time and place. In addition, we're exploring the use of novel technologies, such as extended reality, wearable technologies, and artificial intelligence.
In this annual report, you will read about our 20-year partnership with the U.S. Army and an exciting new collaboration with the American Heart Association. You will also read about a courageous security officer, who applied what he learned in one of our courses to save the life of a gunshot victim. Other features include the largest medical student class we've ever taught, research milestones, and other important updates from 2021.
We are so appreciative of the Florida Legislature, the Miller School and UHealth leadership, the Richard L. and Lois S. Werner Family Foundation and Mrs. Lynda Gordon for their longstanding and unwavering support to our mission of "saving lives."
Finally, our Gordon Center team continues to go above and beyond to keep us moving forward to meet all the challenges we face. I want to thank our faculty, staff volunteers, and community partners for their hard work, dedication, and commitment to excellence. We cannot do this without you!
S. Barry Issenberg, M.D.
Director
Gordon Center for Simulation and Innovation in Medical Education
University of Miami
Miller School of Medicine
P.S. This year our annual report offers the opportunity to dig deeper into some of our stories. Click on the links to learn more.
---
Interactive Annual Report
---