IMPROVING SIMULATION INSTRUCTIONAL METHODS FOR SIMULATION EDUCATORS
This two-day course enables participants to assemble their simulators, operate the simulators graphic user interface, and plan and program scenarios using an instructional design process. Participants will return to their organization with two complete scenarios, worksheets and checklists for future scenario development.

Audience: Health care instructors without formal training in Laerdal's high-fidelity simulators.

Course Objective: Upon completion, participants will be able to confidently and competently set up and operate the SimMan patient simulator.

For further information or to register for this course, please contact Laerdal at 1-800-648-1851 Ext. 3480.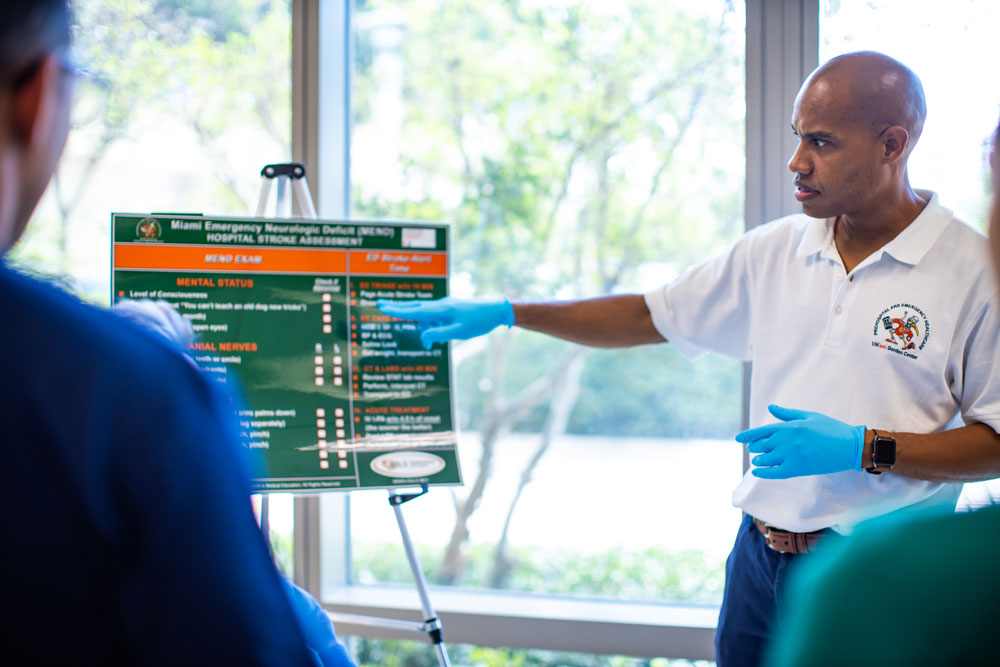 Improving Simulation Instructional Methods Research Skills for Simulation Educators
Directors
Barry Issenberg, MD, FACP
Professor of Medicine
Director, Gordon Center for Simulation and Innovation in Medical Education (GCSIME) Assistant Dean,
Research in Medical Education Director,
Division of Research and Technology University of Miami
Paul Phrampus, MD
Associate Professor and Director
Peter M. Winter Institute for Simulation,
Education and Research (WISER)
University of Pittsburgh
Jeffrey Groom, PhD, CRNA
Director and Clinical Associate Professor
Anesthesiology Nursing Program
Florida International University
John ODonnell, CRNA, MSN, DrPH
Director and Associate Professor
Nurse Anesthesia Program
University of Pittsburgh School of Nursing
Associate Director, WISER
Ross J. Scalese, MD
Associate Professor of Medicine
Assistant Director, Division of Research and Technology
Gordon Center for Simulation and Innovation in Medical Education